Total Projects: 400 & Counting....
TAB VISION
To Provide Our Customer with Competitive and High Quality electromechanical engineering services to enhance facility construction all over the MIDDLE EAST
Certified in AIR & HYDRONIC
NEBB Certified Company in Qatar
ABOUT NEBB
Deliver High Performance Buildings.

Established in 1971, the National Environmental Balancing Bureau (NEBB) is the premier international certification association for firms that deliver high performance building systems. NEBB Certified Firms provide:
• Testing, Adjusting and Balancing of Environmental Systems
• Commissioning and Retro-Commissioning for Building Systems
• Sound Measurement and Vibration Measurement
• Building Enclosure Testing• Fume Hood Testing
• Cleanroom Performance Testing
Building owners and tenants are concerned about the cost-effective performance of the environmental systems within their respective buildings. This "green" goal can be best accomplished by having a building's environmental system properly tested, balanced and/or commissioned by a NEBB Certified Professional or Technician.
NEBB's function is to establish, promote and maintain high quality standards through certification of Firms, Professionals and Technicians. There are more than 700 NEBB Certified Firms worldwide and over 1,000 NEBB Certified Professionals and Certified Technicians. These firms and their personnel are recognized as highly skilled specialists who are able to measure the efficiency of building systems and provide customized solutions for business owners. NEBB certification is tangible proof of their qualification to perform their work in accordance with NEBB Procedural Standards.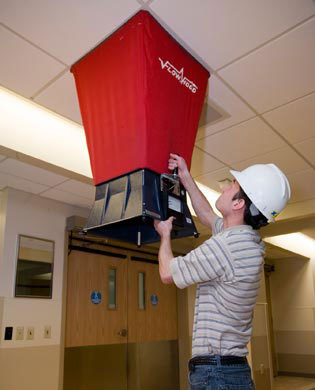 HVAC Commissioning is a thorough and comprehensive testing of a mechanical system's performance. Many owners question why they should spend more money to "fix" a system the contractor is being paid to build.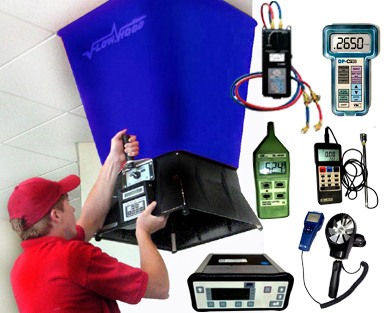 Testing, adjusting, balancing
HVAC Testing, Adjusting and Balancing (TAB) are the three major steps used to achieve proper operation of HVAC (heating, ventilation, and air conditioning) systems. TAB usually refers to commercial building construction and the specialized contractors who employ personnel that perform this service. In general, the TAB specialist performs air and hydronic measurements on the HVAC systems and adjusts the flows as required to achieve optimum performance of the building environmental equipment. The balancing is usually based upon the design flow values required by the Mechanical Engineer for the project, and the TAB contractor submits a written report which summarizes the testing and balancing and notes any deficiencies found during the TAB work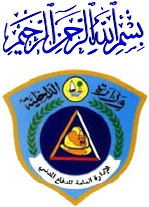 Ventilation systems testing as per QCDD requirement test.

Time is extremely precious for everybody and this is why we make sure we work as fast and precise as we can.
This is how we show our respect towards our customers and the time and trust they are offering us.
The most important thing is that the end result pleases the customer and is exactly what she/he desires.